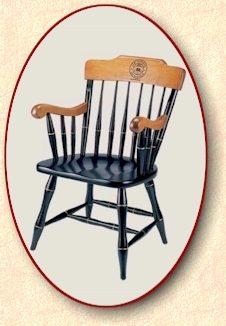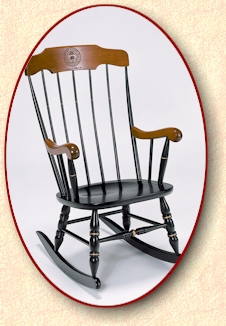 Simply the best Traditional Captain's chairs, Boston Rockers, Porch Rockers and Custom-made Furniture money can buy!
Click on the buttons above for detailed information on each product or to place an order.
Traditionalchairs.com sells heirloom quality, handcrafted, custom-made Captain's Liberty arm chairs, swivel desk chairs, Boston Rockers, children's rockers, porch rockers, swings, stools, etc.
Corporations and entities such as the F.B.I., Anheuser-Busch, and Campbell Soup use the chairs in the President's office, as a recognition gift or a retirement gift. Individuals buy our chairs and rockers for personal use, gifts, expectant mothers, clubs, fund-raisers, etc.
Traditional Chairs handcrafted, superior quality furniture has been manufactured in the U.S.A. since 1762! (That's 38 year's BEFORE George Washington got elected President.) The furniture we sell is designed to last for generations.
---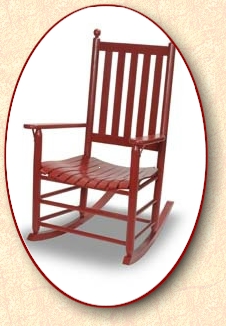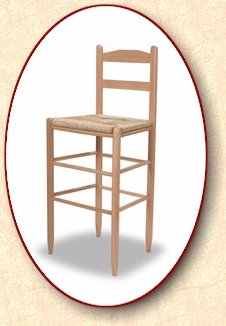 Traditional Chairs has sold thousands of chairs and rockers to major colleges, universities, law firms, hospitals, doctors and surgeon's offices, the White House, Congress, the office of the US Attorney General, the Pentagon, and many other fine institutions and business entities in the U.S. and internationally.
Traditional Chairs is committed to quality, service and traditional values at fair affordable prices.
Now you can own your own handcrafted, custom-made chair, rocker or lamp personalized with your Name, Family Name or Crest, Company Logo, etc.
---
Contact Information
Scott Quinn, President
Phone: 513-207-7756 (EST)

E-Mail: info@traditionalchairs.com
Address:
Traditional Chairs
Attn: Scott Quinn, President
7545 Foxchase Dr.
West Chester, OH 45069-8686 USA